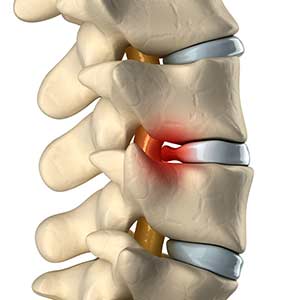 Herniated / Bulging Discs
Just like a vehicle, discs play the role of shock absorbers between the vertebrae in the human body. As humans age over time, however, the discs in the body either wear out or suffer from injuries like the outer shell tearing apart or breaking open, expelling the gel within the discs.
Most herniated discs occur in the lumbar (lower back) or cervical (neck area) spine, although they can break out at any point of the human spine. Herniated discs cause chronic pain, numbness, and weakness when they press on nerves within the body.